A barnyard game of telephone gets weird.
"Get ready for many, ever-sillier rereadings."
(Kirkus Reviews )
"Czekaj wrings an impressive amount of humor from a simple conceit; the story will likely have children ready to play telephone (or just make some animal noises)."
(Publishers Weekly )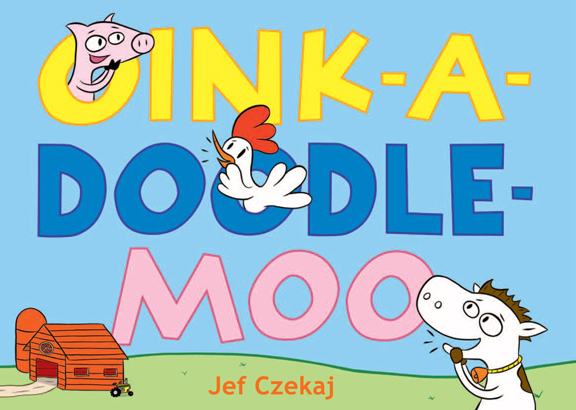 Psst, listen up.

Are you ready?

Oink!
Oink-a-Doodle
Oink-a-Doodle-Doo
Oink-a-Doodle-Moo

Now you say it back...

Jef's hilarious picture book demands to be
read out loud.